Nice to meet you!
Bekina Boots is a Belgian family-owned company that develops and manufactures innovative boots made using NEOTANE, an in-house developed polyurethane material. Our roots are in Kluisbergen, in the heart of the beautiful Flemish Ardennes. Established in 1962, we have since grown into an international manufacturer specialising in leisure boots as well as safety boots for the agricultural, fishing, food processing and industrial sectors.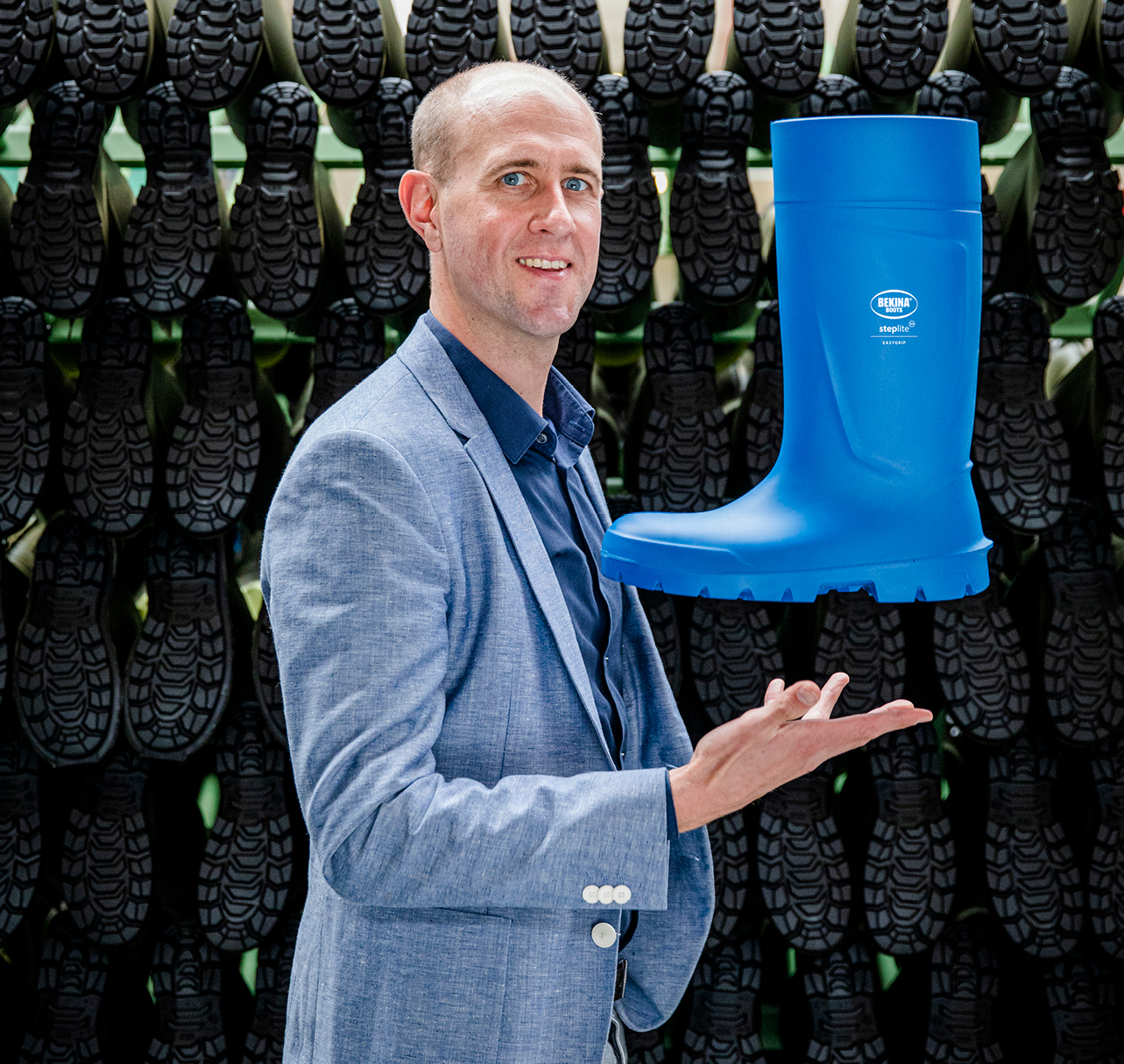 "The niche markets in which we are active set high demands in terms of safety and comfort as well as quality and durability. Bekina Boots takes both the price-quality ratio for professionals and the comfort of the wearer to heart. We strive for improvement, innovation and a sustainable approach across the board, each and every day."
0
employees
0
pairs of wellies per year
0
export countries
Sustainability and innovation
Bekina Boots was founded in 1962 by the Vanderbeke family and has grown from a family of cobblers to one of the leading international players on the polyurethane safety boots market. In the meantime, the third generation is standing at the helm of the company. In 60 years of experience, we have been anything but idle. With our in-house state-of-the-art laboratory for quality control and innovation, we are constantly improving the various features of our boots. 
We developed our own material, NEOTANE: a high-quality polyurethane that is 40% lighter and lasts three times longer than rubber and PVC. Not only does this mean a higher standard of quality for the wearer, who will not have to replace his or her boots as often; this also helps us contribute to a better environment. 
Our values
Agility is key at Bekina. As a company, we strive to be agile in the face of the market and to offer the right solutions in all circumstances. This is reflected in the innovative technology behind our products and in the commitment we deliver to society.