StepliteX ThermoProtec, non-metallic toe cap and midsole (S5), green
---
---
For the Antarctic season in Port Lockroy 2019/2020 I have worn the green StepliteX ThermoProtec boots. The boots have been sensational! Not a natural on uneven surfaces or snow, footwear was a vital part of a safe and easy existence down south and with the excellent grip technology I have stayed vertical the entire time. My feet have been both warm and dry despite the freezing temperatures and snowy terrain. Overall 10/10.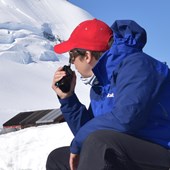 Lauren E.
Not convinced yet? Find more happy wearers here.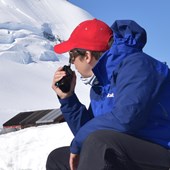 StepliteX ThermoProtec robust safety wellies for men and women with metal free toecap and safety sole, work wellies for fishing, non-slip, winter wellies, insulating up to - 40 degrees, green
Working in the professional fishing industry means working in extreme conditions. Our StepliteX ThermoProtec fishing boots score high above standard for slip resistance (SRC certified) so you are on solid ground, even on wet and slippery decks. This full safety fishery boot (S5) has a non-metallic protective toe cap and midsole to protect your feet from heavy falling objects and protruding nails, amongst others. The non-metallic safety material prevents corrosion.
StepliteX ThermoProtec keeps you and your crew safe, dry and warm as the boot is thermally insulating down to -40 °C/F. It is ideal for usage in fisheries and your guarantee for comfort and safety at sea.
Also available in orange.
All our boots are made from NEOTANE, a high quality polyurethane. As a result our boots are light and strong, have a high thermal insulation value and last a long time.